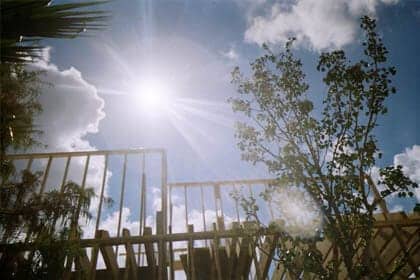 The top name for Professional Home Inspections
Bryon Parffrey is Houston's top name in professional home inspections and has been for more than 10 years. Bryon is the founder and president of The Builders Academy, Inc. a Houston based school for inspector certification and home building training and certification. He has personally trained more than 400 inspectors and builders in his method and now provides one-on-one inspections.
Foundation Inspections and Certifications
We not only inspect foundations, we can certify the them in stages. That is just one of the things that separates Bryon Parffrey from the other inspectors. Bryon is also the author of several home building books and an instructor to other inspectors all across Texas. He stands by his work and his name is known throughout the home building industry. Never settle for anything less than the best.
New Construction and Phase Inspections
You the "Buyer" have the right to request an independent inspection of your home! Make sure you exercise this right by employing a professional inspector to oversee the construction of your home. The State of Texas now requires the Builder to have 3 periodic inspections… Foundation Pre-Pour, Rough Frame, and Final Inspection… Nobody will ever protect your investment as well as you can. We do not work for the builder, we work for you.
Standard home inspections through your builder may not include thorough inspections of Electrical, HVAC and Mechanical as well as Insulation and Proper Sealing. To build a quality home, you want periodic inspections of your home throughout the building process.
Home inspection Process
A typical home inspection will take from 2.5 to 3.5 hours depending on the size of the home and will cover all aspects of the structure which include, in part; Foundation, Structural Systems, Roof, Electrical, Plumbing, and Appliances. A comprehensive written report will be provided to you along with a complete FREE Photo Album which is fully annotated pointing out specific deficiencies that were found during the inspection.
Clients are encouraged to accompany the Inspector during the inspection process, however this is not necessary. If your needs are more specific and do not include a complete inspection, those areas of concern can be addressed alone. For example, if your requirements are for one or more components only such as a roof and attic, that can easily be accommodated. Infrared Scanning can be added for $25-$95 on all inspections. This technology allows us to detect area deficiencies that cannot be determined visually.
At the conclusion of the inspection, the Inspector will point out all deficient findings with you so you may clearly understand what is reported. Oftentimes, the inspector can offer recommendations regarding the correction of some deficiencies. As always, our Inspection results are CONFIDENTIAL and will not be shared with anyone except you.
The written report and picture album will be made available to you, usually within 24 hours and delivered by email, CD or directly to you, at your discretion.
Inspection Packages
A Package
Foundation Inspection
Frame Inspection
Final Inspection
A+ Package
(everything in A Package plus everything below)
Pouring of Foundation
Electrical
Plumbing
HVAC-Mechanical
Insulation
Weather stripping